Imagination Unleashed: Flowstep's €755,000 Raise Spells the Beginning of Design Disruption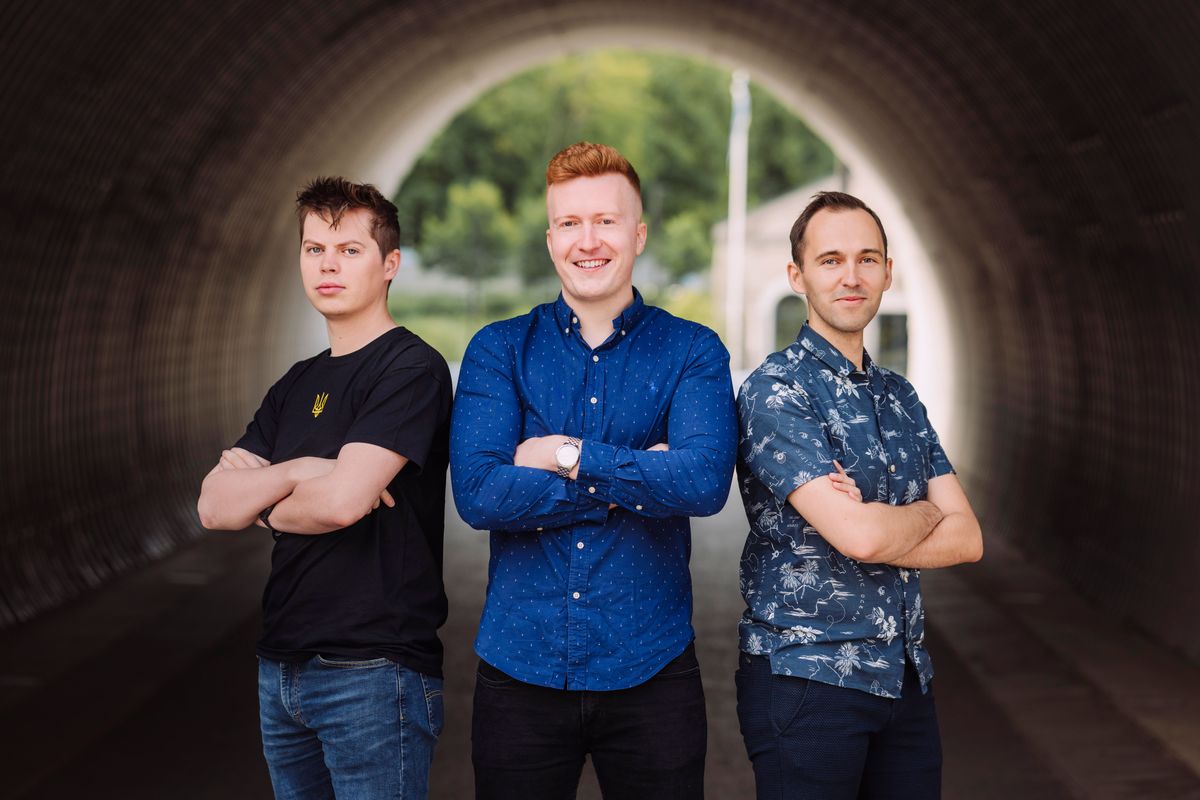 TALLINN, Estonia—Flowstep is a UX copilot that helps you design better products, 10x faster. Born from a library of top designs and driven by a desire to bridge the gap from imagination to reality, Flowstep has closed an oversubscribed pre-seed funding round of €755,000.
Within a few months of its MVP debut, Flowstep rallied more than 10,000 designers across the globe with €0 marketing spend. Users hail from names like Meta, Nubank, Paramount+, Spotify, and DoorDash.
Why the buzz? It's no surprise that every $1 invested in UX is estimated to return $100. But design is still an extremely manual process. It takes significant time and a high skill level. Other stages of the product development process are already increasing in speed by up to 55%. The design bottleneck and output quality is extremely costly for all of these reasons.
Enter Flowstep, with a vision to transform this. As Matt Clannachan, CEO and Co-Founder of Flowstep, puts it:
Any creative process starts with imagination. The difficult part is turning it into something material. To achieve that today, designers have to adapt to the tools at their disposal, rather than the tools adapting to them. This creates incredible friction in the product design process. We're building something radically better and more advanced than anything seen before. And we can't wait to share it with the world.
Flowstep believes they can 10x the speed of the design process. Their goal is for designers to be able to spend more time with their customers, figuring out the right problems to solve instead of the 'how'. Their solution is simple. Generate full user flows, informational architecture, wireframes, high-fidelity designs and more from a simple text prompt.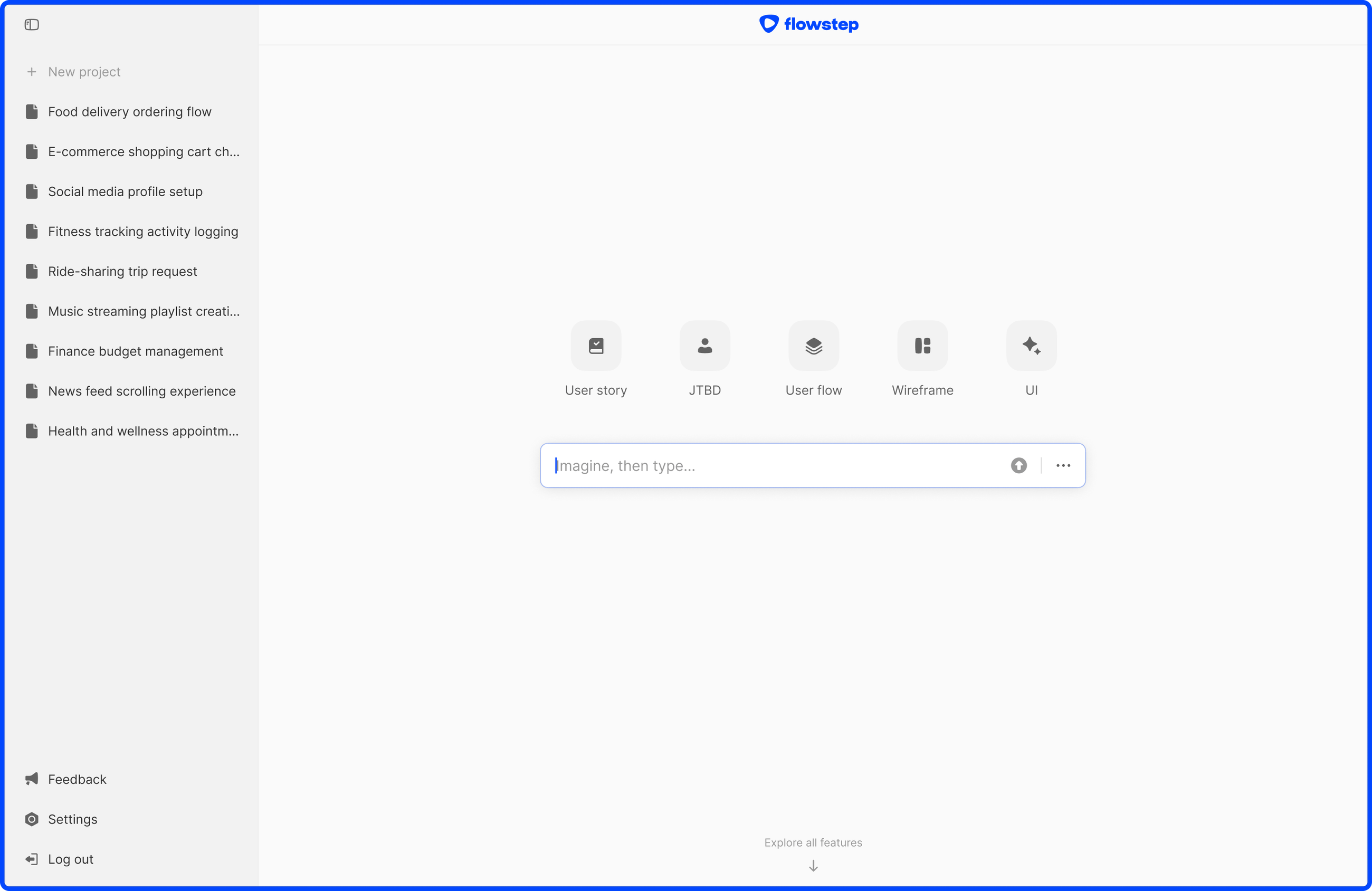 The founding team of 4 nationalities (🇪🇪 🇺🇦 🇫🇮 🇬🇧) have built and designed products used by over 100M people worldwide. Svyat Polishchuk is a former Design Lead at Bolt. He is one of the creators behind the successful Bolt Drive service, as well as designing the UX for scooter rentals in over 250 cities. CTO Kaarel Roben is a self-taught coder, previously having built financial tech products from 0 to nearly $1bn in investments. Sami Nieminen, AI Lead, developed a deep learning classifier model that beat the best research literature model, and has an MSc (Honours) in Human-Computer Interaction from the top research program in Europe from 2020. Matt Clannachan, CEO, personally experienced the pain points while working as a VP of Product in fintech.
Leading the investment round is Tera Ventures (GrabCAD, Monese, Jobbatical), along with Specialist VC (Bolt, Veriff, Starship), Elias Aalto - Co-Founder and former Head of UX at Wolt ($8bn exit to Doordash), and other notable names.
Here's what their investors had to say:
Flowstep is making design as fast and effortless as we always wished it could be, and that's not just good for designers—that's good for anyone building anything in the digital space, and for the users of these products as well. These amazing founders identified a glaring pain point in UX and have the diverse skill set to actually solve it. That's why we're not just investing to capture this massive market opportunity; we're supporting a team capable of redefining the industry.
- Andrus Oks, Founding Partner, Tera Ventures
Flowstep has a solid vision and a proven team who can bring it to life. Thrilled to be part of the journey!
- Elias Aalto, Co-Founder of Wolt & Angel Investor
Our experience has shown that design and user experience (UX) are critical drivers of success in competitive verticals. People prefer solutions that offer an excellent user experience over subpar alternatives. Flowstep has the potential to empower designers by enhancing their understanding of user preferences, enabling them to contribute significantly to the creation of successful, user-centric products.
- Riivo Anton, Founding Partner, Specialist VC
Flowstep is investing all the funding back into product development, with a core focus on community-led growth.
For media inquiries, please contact: matt@flowstep.design
Press kit
Join Flowstep